New Tool: The QR Code Generator from Gynzy
QR codes can be used to provide additional information in all kinds of places: at restaurants, in museums, and for discounts in stores. When scanned with the camera app on your phone, they typically lead to a website, video, or another type of content. QR codes are also useful in the classroom, where students can scan them with their own devices.
With the QR code generator from Gynzy, you can easily make and add QR-codes to enrich your own lessons or link to prepared work.
What can you do with this tool?
The letters QR stand for Quick Response. A QR code is a type of barcode built using small blocks. By scanning the QR-code, you can quickly access information without having to use your browser or type in a URL. Most modern devices with a camera, like iPads, can recognize QR-codes and take you right to your web browser.
You can access the settings for the QR Code Generator by clicking the gear in the bottom left of the tool itself. Here you can enter a URL or other text. You can also choose to change the color of the QR code. You now have a custom QR code on your interactive whiteboard or personal device that students can scan with the camera on their own devices.
Applications
The QR-code generator supports the input of a URL or plain text. By adding a URL you invite students to open a website or video on their own device, like an instructional video, a story, or a website with more information to enrich learning on a particular topic. By adding plain text, you can leave a message for students, give the answer to a question, or provide a question for students who are ready to move to the next step.
By placing the QR-code on the interactive whiteboard, you can enlarge the QR-code, which means it can be scanned from all locations in the classroom.
Make a discovery board
QR codes are exciting because you never know what's on the other side! Use this tool to surprise students or challenge them to make discoveries. An example of this is a Discovery board, in which a full-screen image has a selection of QR-codes with specific information, like this discovery board about the solar system.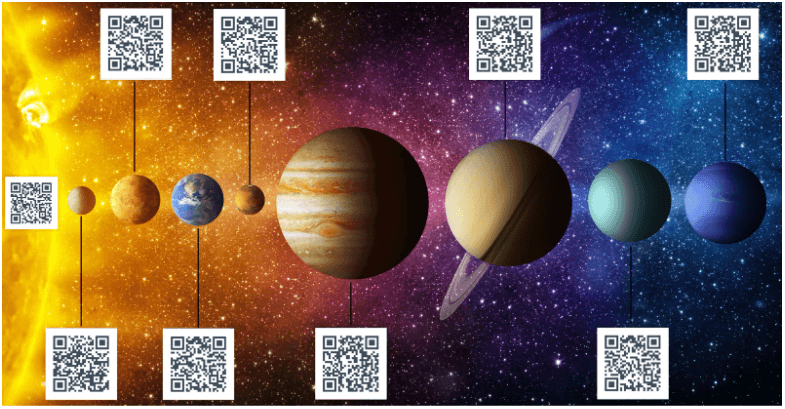 Support student learning
Some interactive whiteboard tools are also great tools for students to use on their devices, like Digital Dice.
Try creating a 'dashboard' containing QR cards that contain the public links for each tool pictured.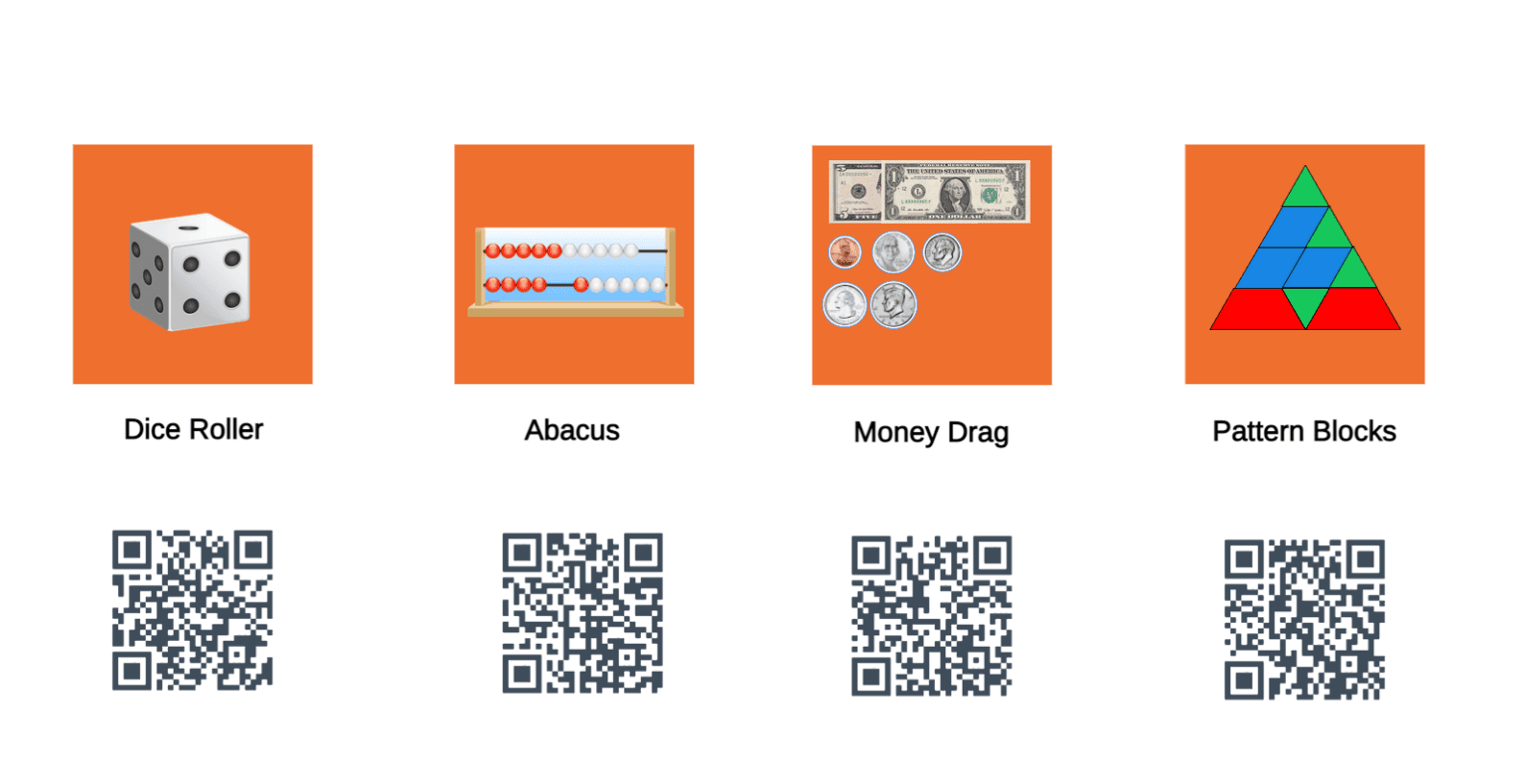 Each lesson contains the tool that immediately opens when the student scans the QR-code. You can print, laminate, and cut out these QR-code cards to hand out to students in class when they can use the tool to support their learning.
Extra video material
Add a link to a video that students can open and view on their own devices, such as a close-up view of Petra in Jordan, as linked from our popular Photo of the Day lesson.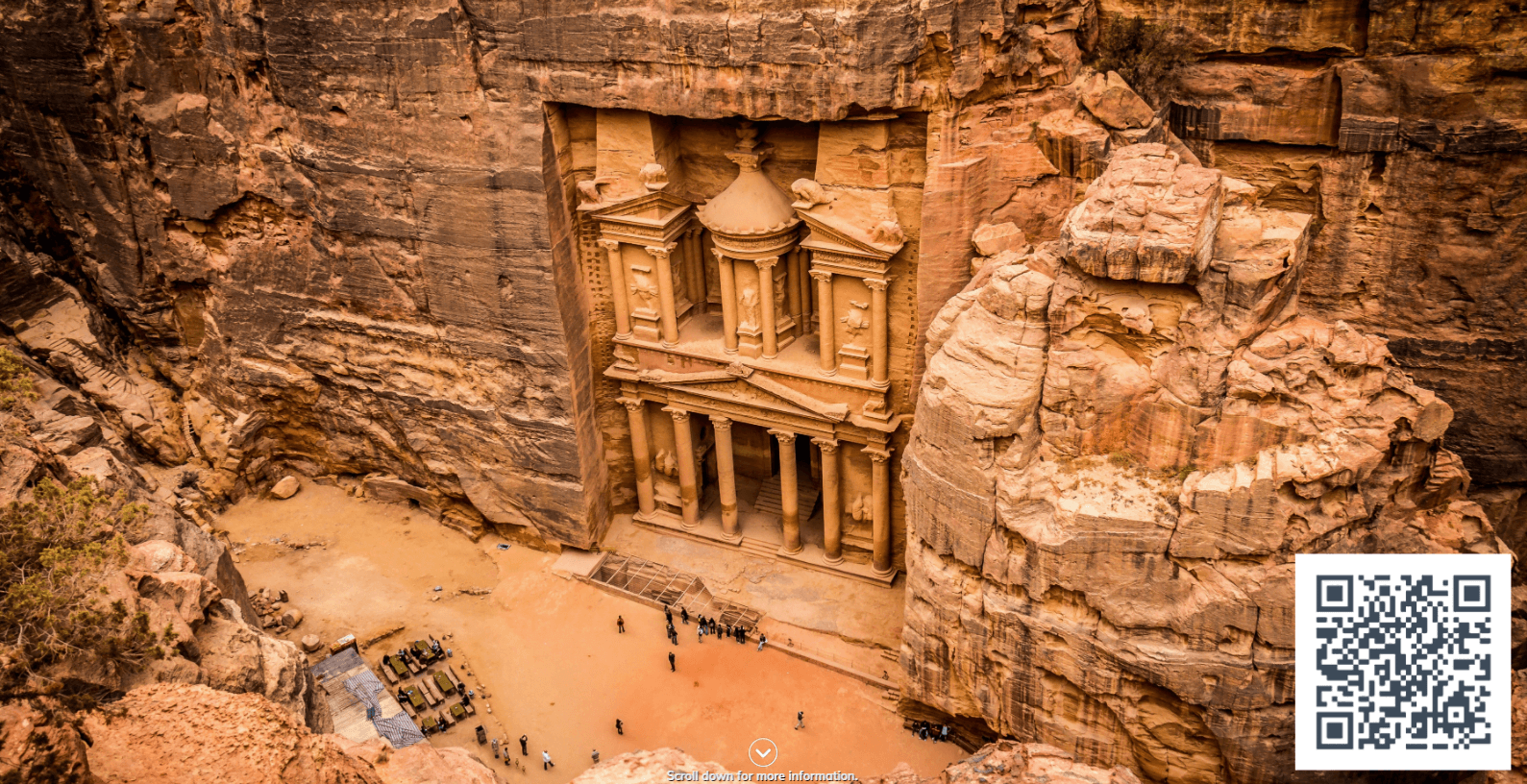 The QR code generator is just the latest resource we have in our Library to help make teachers' jobs easier and keep students more engaged.
Between our online whiteboard and library of standards-aligned lessons, learning games, classroom management tools, Gynzy saves you time and helps keeps students engaged – the only limit is your creativity!
About the author Nick SanGiacomo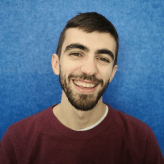 Nick is a Content Marketing Specialist at Gynzy.