Celebrate Student Birthdays with Digital Birthday Cake!
The Gynzy Birthday Cake is the perfect way to celebrate birthdays in class.
Birthdays should be a celebration, and our birthday cake makes that easier than ever - no matter where class takes place.
To prepare the cake, simply enter the student's name and it will appear as frosting on top. Then, choose the number of candles. You can also choose the type of cake you want, with seven different flavors and colors to choose from. Students can also choose the background and a song that they would like to play.
When you're finished creating, click the 'Start Celebration' button to blow out the candles and celebrate with balloons and music! 
Top Tip: Try and blow out the candles when the bar is full to get them all at once!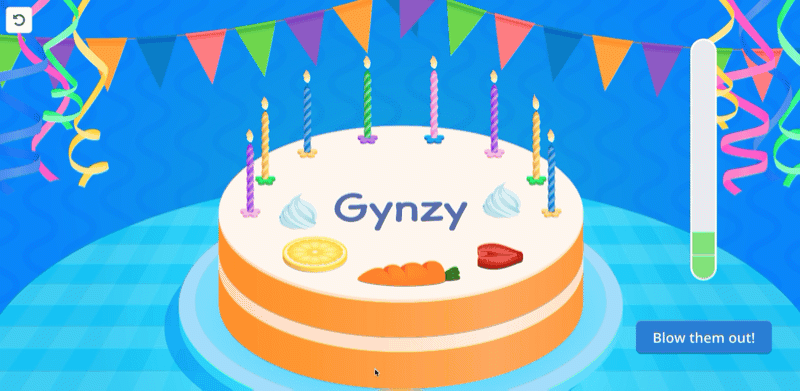 Celebrate with more learning games
Gynzy is loaded with educational games and activities that can be used to help make your next birthday celebration that much better. Here are a few of our most popular games that will engage your students' brains while they enjoy the celebration:
About the author Pieter J. Smits

Pieter is an educator and Gynzy product expert specializing in learner motivation, spelling, and grammar.