Classroom Seating Chart and Floor Plan Creator
September 20, 2022
0 minutes
Whether it's a new school year, a new class, or just time for a change, our Classroom Seating Chart tool is the best way to organize your classroom!
Create a Classroom Layout
With our classroom layout maker, it's easy (and fun!) to design a floor plan for your class! Just drag, rotate, and resize your furniture until you've got a layout you're happy with. Once your layout is ready you can make a seating chart!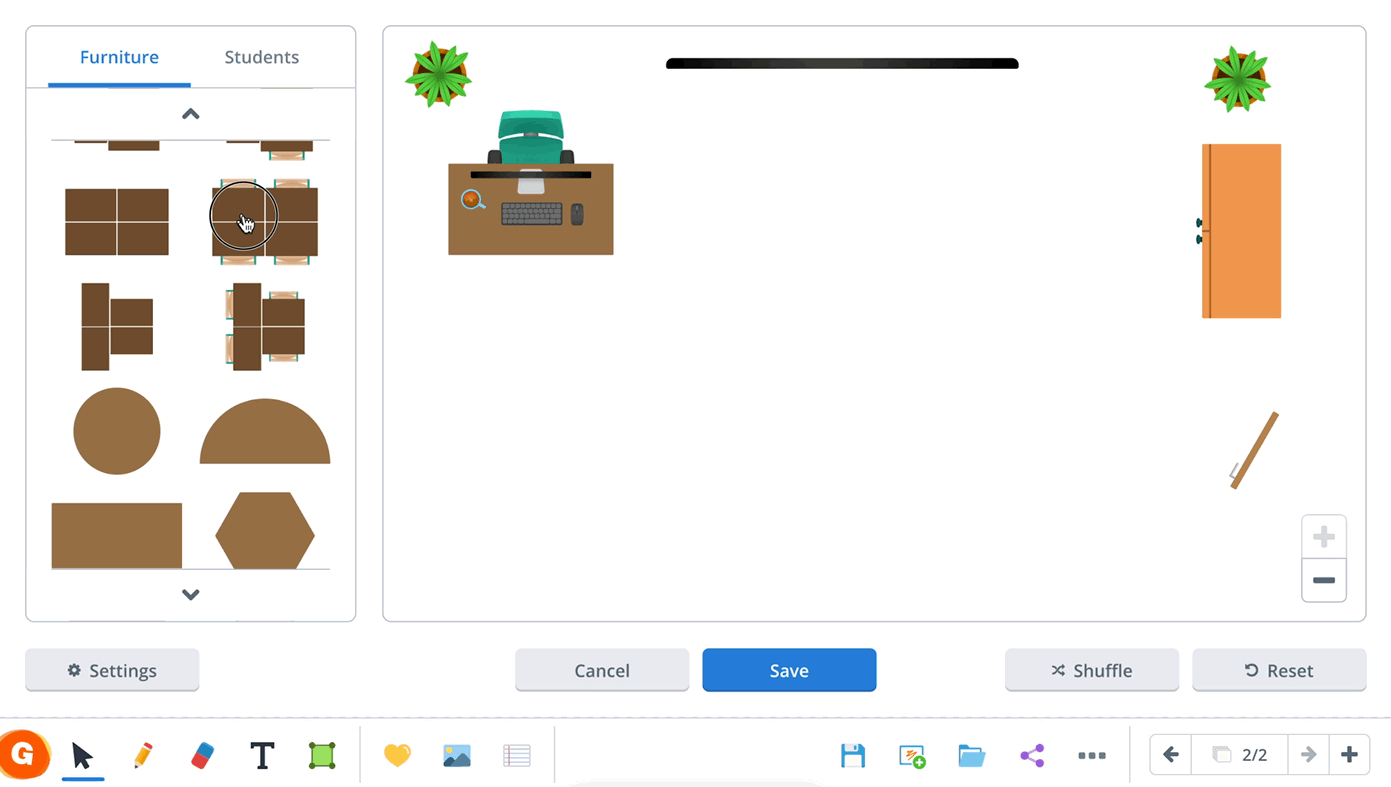 Create a Classroom Seating Chart
Assigning students to a seat is as simple as dragging names over to tables in your floor plan. Easy, right? You can also color-code specific students to make sure you have the right mix.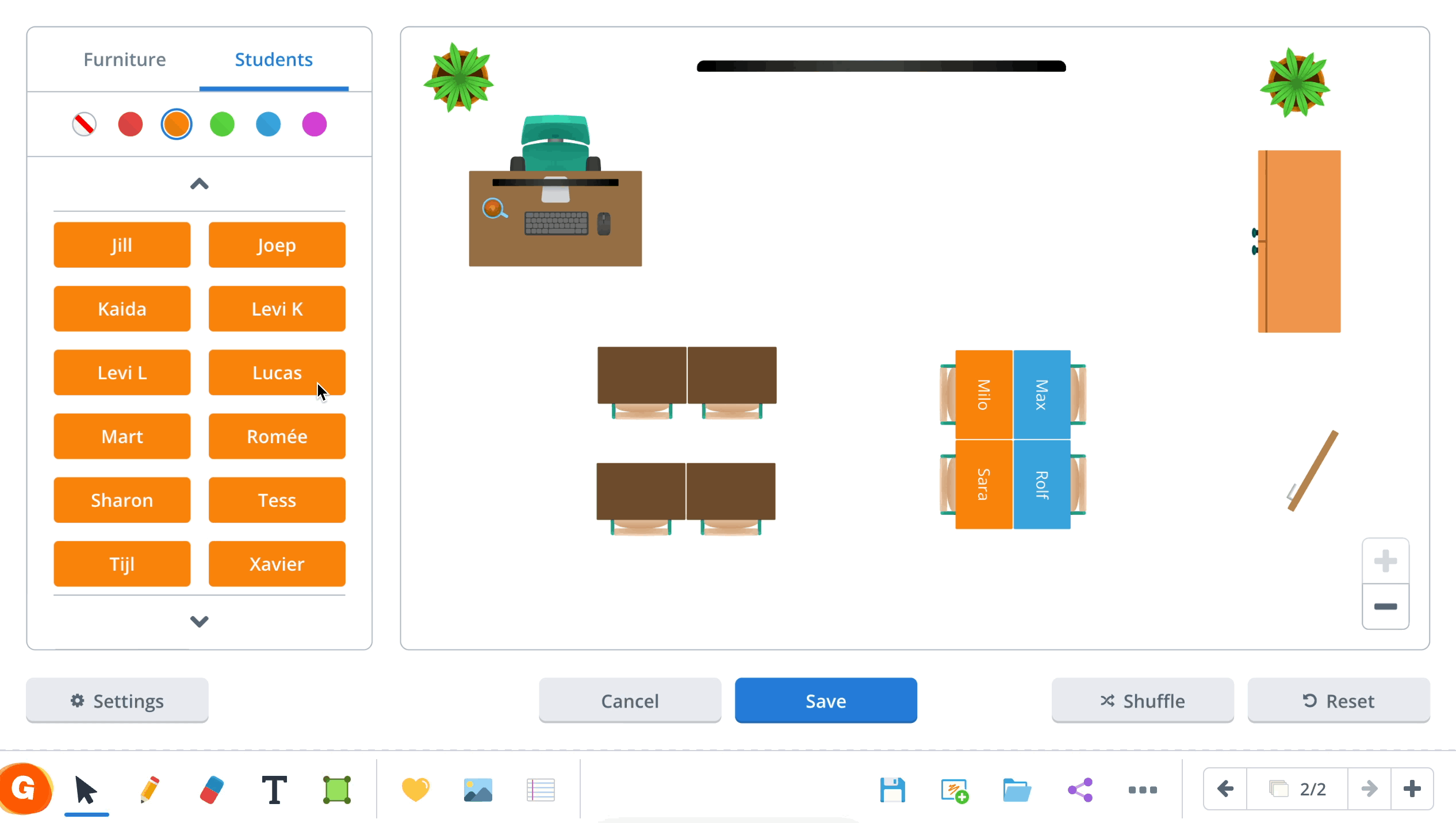 Leave the Pen and Paper Behind
Because the Classroom Seating Chart is one of many tools available within Gynzy, you can create, save, and access everything from your interactive whiteboard (IWB)!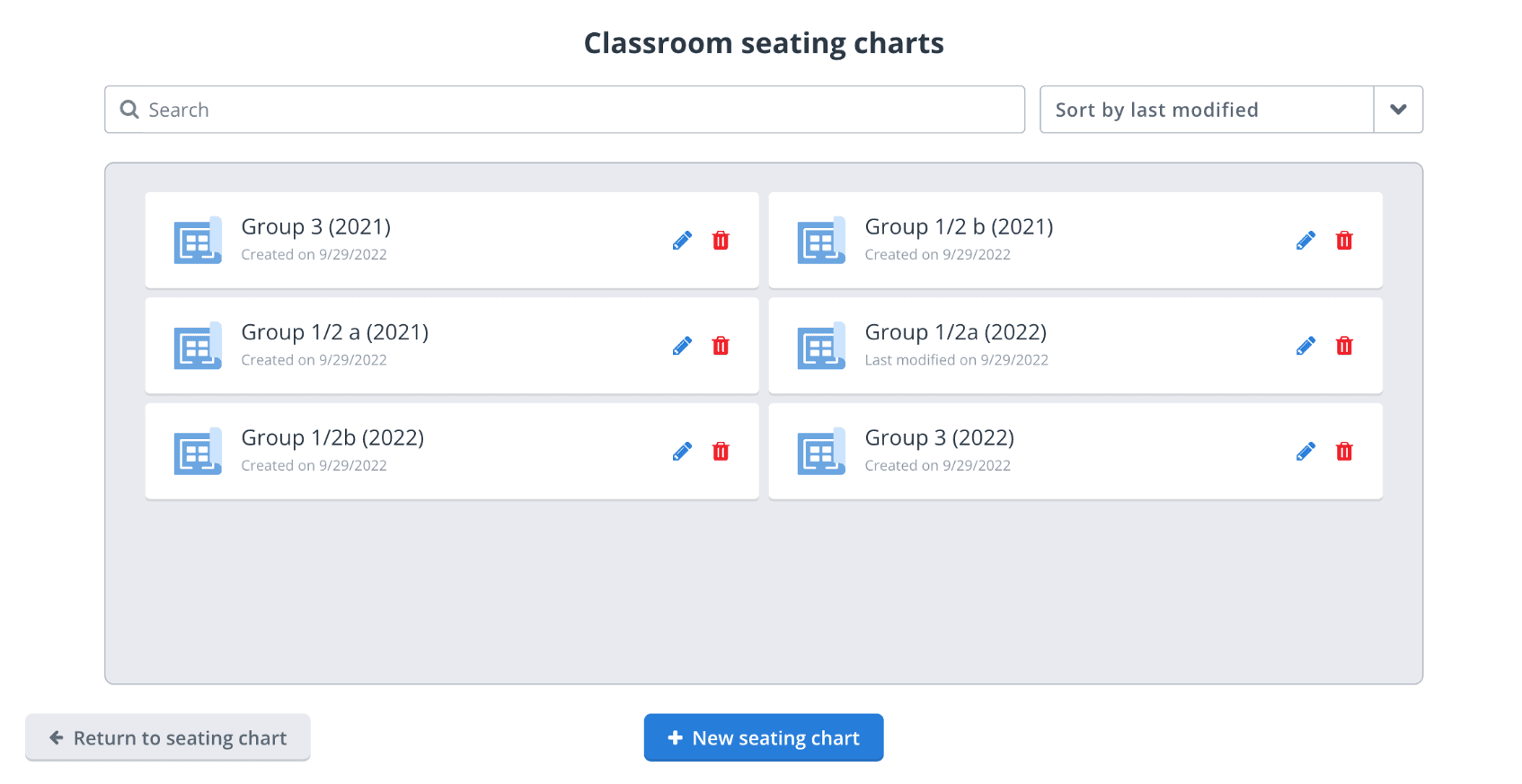 Tips for Designing the Perfect Classroom Floorplan

Classroom Seating Chart is the only tool you'll need to bring your classroom layout ideas to life!
Unleash your creativity and design a floor plan that suits your teaching style and classroom needs. With your new, user-friendly classroom arrangement tool from Gynzy, you can effortlessly experiment with different desk placements, seating formations, and learning zones until you discover the optimal setup.
Save multiple seating charts for different classes in one overview.

Display the seating chart on your interactive whiteboard so students can find their seat when they arrive.

Ready to mix it up? Use the 'Shuffle' feature to instantly create a random seating chart.

Switch between your seating chart and other Gynzy tools with just a couple of taps on your IWB.
About the author Michael Lambarena
Michael is a marketing specialist at Gynzy.