Liven up your classroom with Gynzy's smartboard games & activities
Looking for a fun and interactive way to help your students learn? Gynzy's smart board games are here for you! We have dozens of games and activities for your interactive whiteboard—both pre-made and customizable. Try one of them today!
Celebrate birthdays with smartboard activities
Birthdays are such a special day for your students, and now there are new ways to celebrate! Besides our cool Birthday Memory game and Birthday Card, we have a completely customizable activity for birthdays: Birthday Cake. It is much-loved by teachers and kids alike – and you'll soon see why!
Learn and compete with Memory
Who hasn't grown up playing Memory? That's why we have created this online version, ready for you to fill with your own images. Of course, we know how busy teachers are, so we've also created pre-filled games for you. Here are some examples:
Quick activities to boost learning
Seeing something on the interactive whiteboard can really help kids' understanding. Whatever their age or the subject. So whether you're working on addition in your kindergarten, explaining which items float in water, or working on 3-dimensional spaces, Gynzy has the activity for you! New ones are added all the time, so be sure to check for new activities regularly.
Games to fill the gap in your day
No matter how well you plan your day, as an elementary teacher you know that anything can happen. That's why we have devised tons of games for you to fill a quiet moment, liven up your classroom and reactivate your students. All you need is an interactive whiteboard or digital display—and Gynzy!
Game shows: exciting & fun!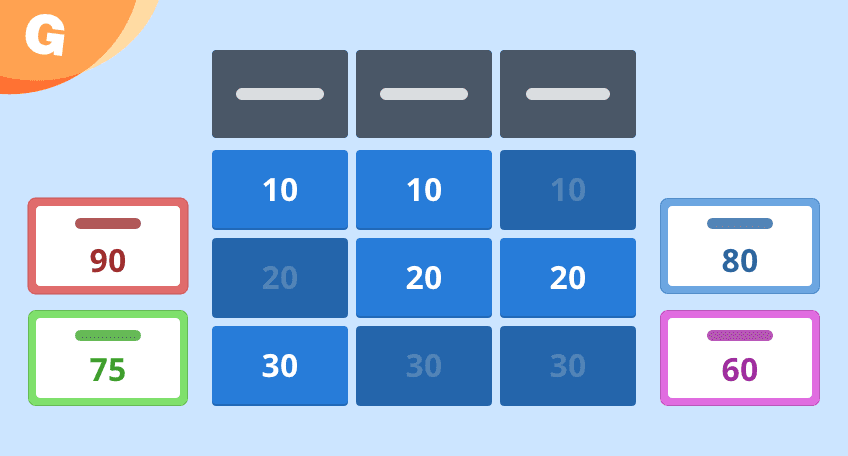 Game shows are perfect for all ages, and we have many themed ones ready to go. Of course, you can use the empty Gynzy Game Show template for a topic of your choosing. It is very easy to use. Even easier are our pre-filled game shows; here's just a few from our extensive Gynzy Library:
Seasons game shows
Save the Robot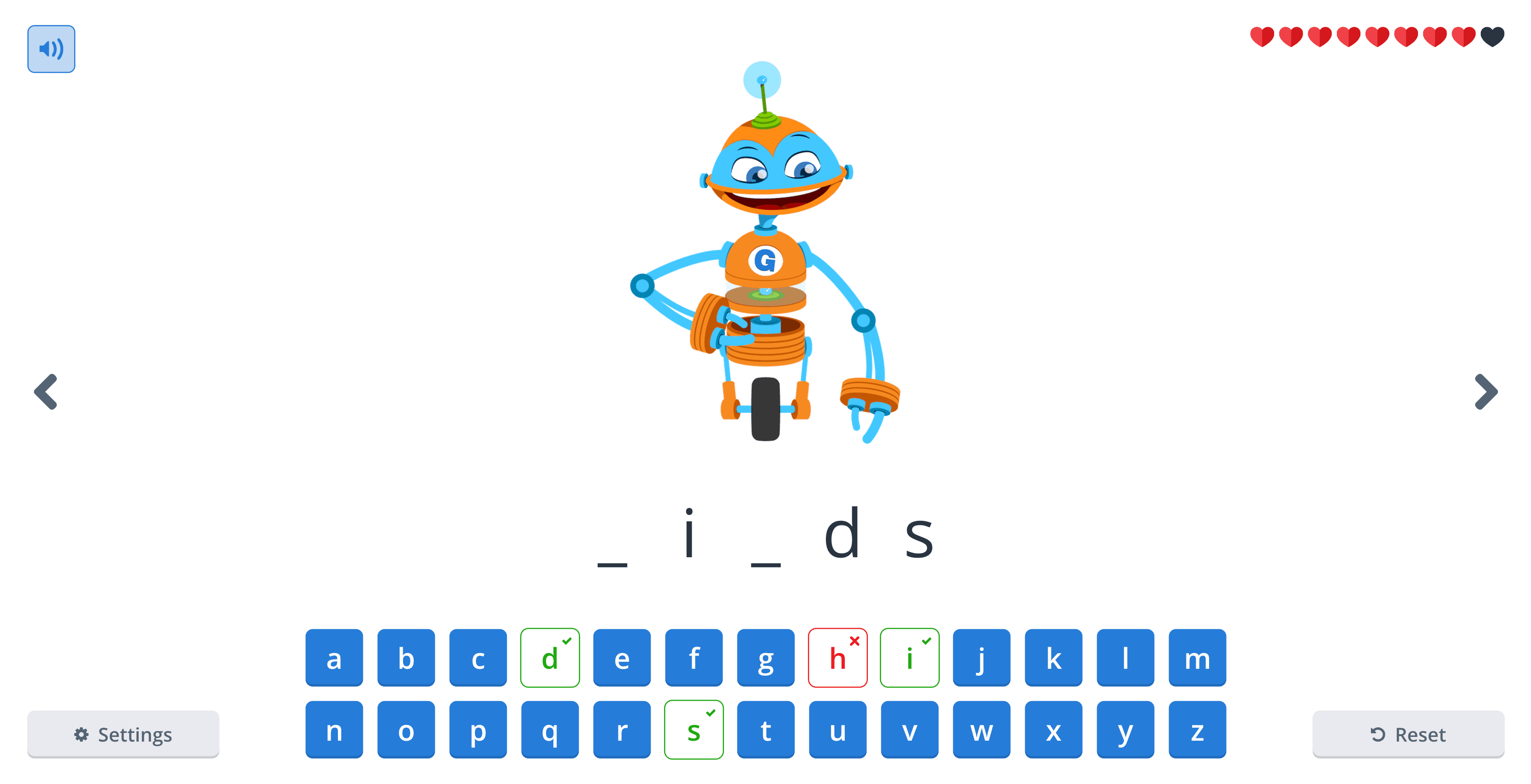 Because the concept of 'hangman' isn't very nice to explain to your students, we've renamed this age-old game 'Save the Robot'. It's timed, so you can be sure of an animated classroom! Once again, you can use the empty Save the Robot template, or pick one of these pre-made ones:
Bingo: the smart board edition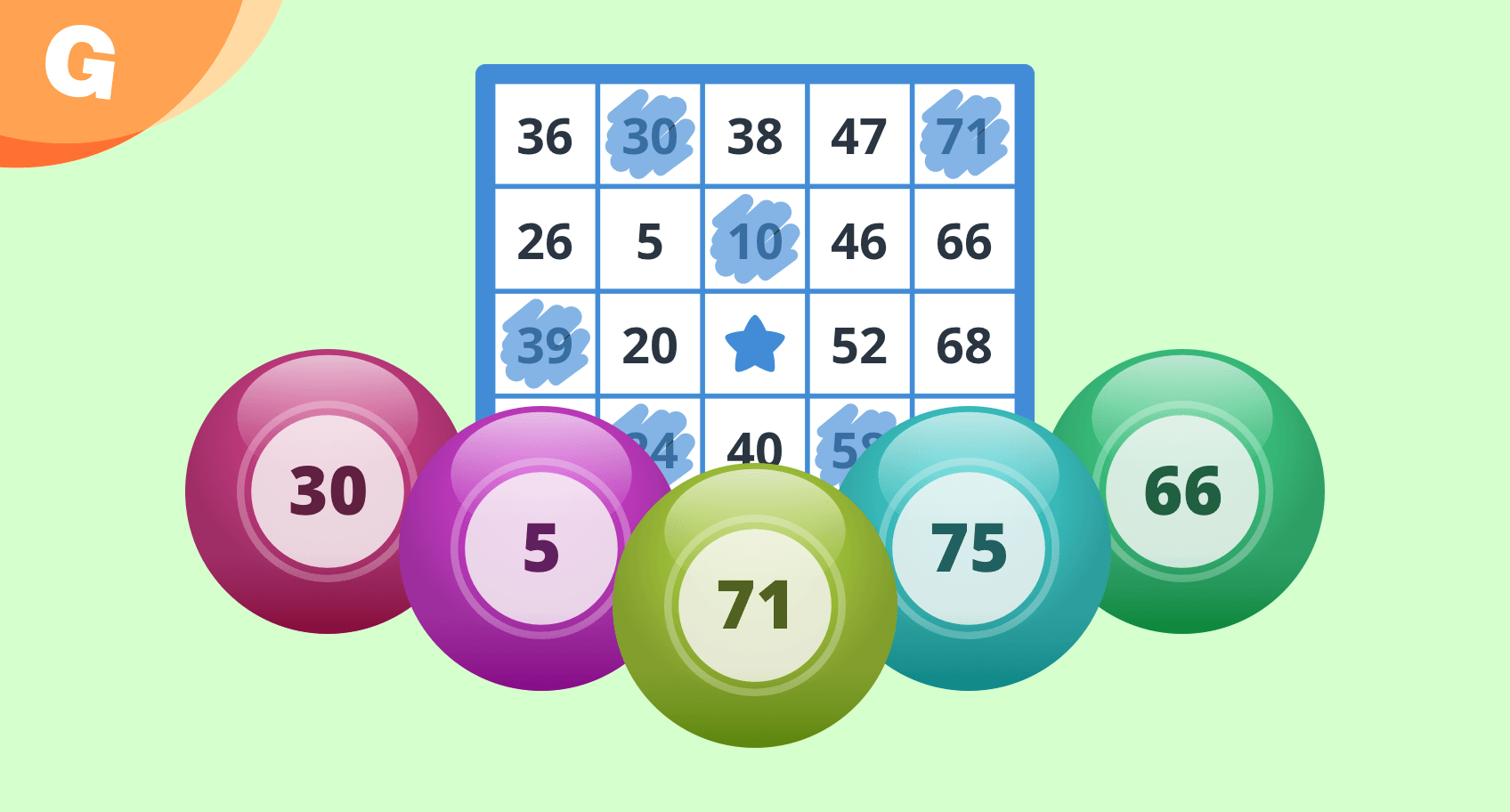 Don't you just love a game of Bingo?! It's interactive, lively and anyone can join in. At Gynzy, we can't get enough of it either, and that is why we've created some great Bingo games for you. A great way to get students re-engaged on a long school day.
Feel free to create your own Bingo board using your class's current curriculum with our empty Bingo template or the empty Picture Bingo template. Or pick one of the games we made for you, with more themes coming soon:
Let Gynzy transform your classroom
We know how busy teachers are, which is why we support you with our games, activities, and many other tools for your interactive smartboard. So you can save time building your lesson plans, increase student engagement, and make classroom management even more efficient.
To welcome you to Gynzy, our games and activities are free to try right now!
About the author Coraline Reeder
Coraline is a Content Specialist and blogger.