MLK Day Lesson Plan for Your Interactive Whiteboard
Dr. Martin Luther King Jr. was one of the most influential Americans who ever lived. In our MLK Day lesson plan, we discuss his life and legacy so students can understand why he was such a critical figure in American history.
This lesson includes images and videos, discussion prompts, and our "I Have a Dream" activity, designed to get students actively reflecting on what this holiday means. Our Dr. Martin Luther King Jr. Quotes activity gives students specific quotes to respond to.
The Life and Legacy of Dr. Martin Luther King Jr.
Born in Atlanta, Georgia on Jan. 15, 1929, Dr. Martin Luther King Jr. has become well-known across the globe for his use of non-violent protest to bring about racial equality. He came from a lineage of Baptist ministers and became well-known as a pastor and mesmerizing speaker early in his life.
Dr. King rose to national prominence in the wake of the arrest of Rosa Parks after she refused to give her seat up for a white passenger on a public bus in Montgomery, Alabama. A call for African-Americans to boycott public buses was made, and on December 5, 1955, 90% of the black citizens in Montgomery stayed off the buses. 
To capitalize on the success of the boycott, the Montgomery Improvement Association was formed with the intent of extending the boycott, and Dr. King was elected president of the group. Although King's house was bombed and he was arrested, along with many other boycott leaders, the boycott was a success. The 1956 Browder v. Gayle ruling declared segregated seating on public buses unconstitutional, and King was featured on the cover of Time Magazine in 1957.
In August of 1963, King led more than 300,000 peaceful protesters in what is known as the March on Washington for Jobs and Freedoms. This was when Dr. King gave his "I Have a Dream" speech in front of the Lincoln monument, often considered the greatest and most important speech in American history. In 1964, he became the youngest person to ever receive the Nobel Peace Prize.
Dr. Martin Luther King Jr. wrote five books, met with world leaders such as Gandhi, was jailed more than thirty times, and made numerous speeches that are forever embedded into the hearts and minds of Americans. Sadly, he accomplished all of this in only 39 years of life, as he was assassinated in Memphis, Tennessee on April 4, 1968. 
A Closer Look at the MLK Day Lesson Plan
Our MLK Day lesson covers the most important events in Dr. King's life and is equipped with numerous activities designed to get students thinking about the legacy that Dr. King left behind. It also includes numerous pictures and videos to help students visualize this critical period in American history.
One activity provides students with some of Dr. King's most famous quotes, and then asks them to choose a favorite and make a connection between the quote and either another text they have read, themselves, or the world around them.

The lesson also includes our "I Have a Dream" activity, which prompts students to draw or write about their version of a dream that would make the world a better place. Other hypothetical questions ask students to imagine how they would respond to difficult situations in their own lives, such as:
A student being excluded on the playground

A student struggling to follow directions in gym class because English is not their first language

Somebody you have known for a long time no longer wants to be your friend
The lesson ends with a pair of word search games that prompt students to reflect on the social ills that King battled and the ways that he responded to those injustices. Multiple YouTube videos are integrated, including a mini biography of Dr. King and snippets from "I Have a Dream," in order to immerse students in this transformative moment in history. 
Bring History to Life With Your Interactive Whiteboard
It is critical that the life and legacy of Dr. King are not forgotten, and we are happy to provide teachers with lessons and activities they can use to educate students about Dr. King's impact on America.
To end, here are the last lines Dr. King ever gave in a speech, his beautiful, haunting, and prophetic words which have become known as "I've Been to the Mountaintop," delivered less than 24 hours before his tragic assassination: 
     And so I'm happy tonight.
     I'm not worried about anything.
     I'm not fearing any man.
     Mine eyes have seen the glory of the coming of the Lord!
About the author Nick SanGiacomo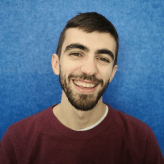 Nick is a Content Marketing Specialist at Gynzy.