Classroom Quiz: Create and Host Live Quizzes with Students!
October 16, 2023
0 minutes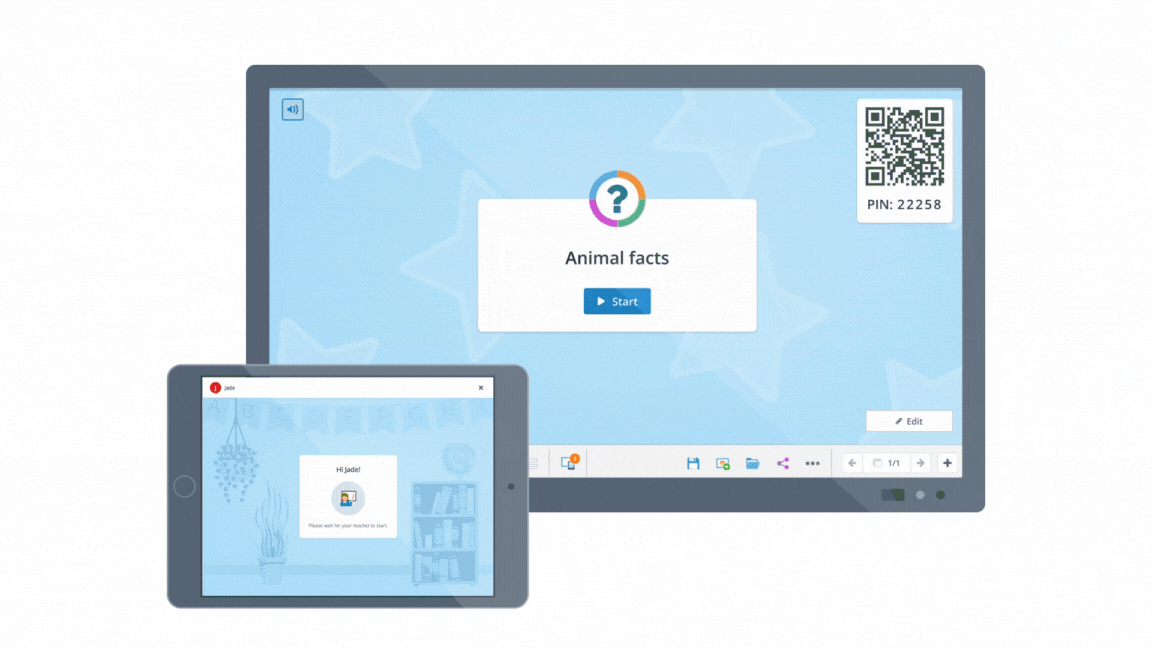 Introducing Gynzy Classroom Quiz!
Now you can host live, interactive quizzes throughout the day without missing a beat.
Create Your Own Quiz
It only takes a few minutes to build your own multiple-choice quiz!
Get creative and customize your quizzes to the unique needs of your class.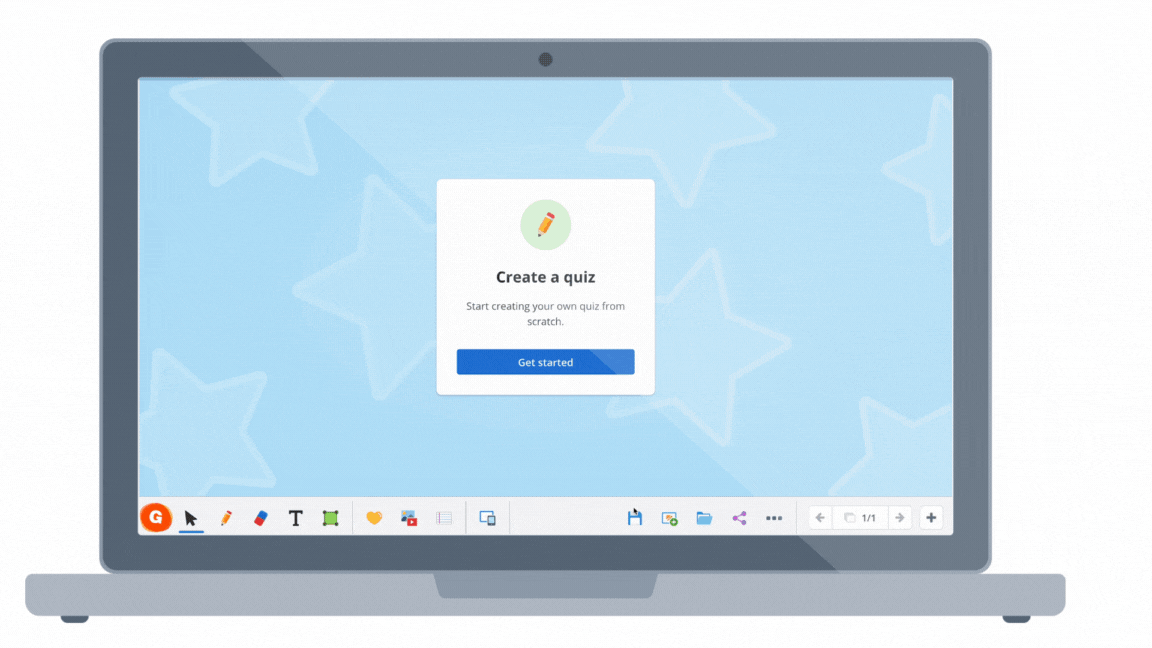 Use Ready-Made Quizzes 
Short on prep time or looking for a fun way to transition between subjects?
Browse our collection of ready-made quizzes that you can use immediately. We'll be adding more over time, so make sure to check back for new content!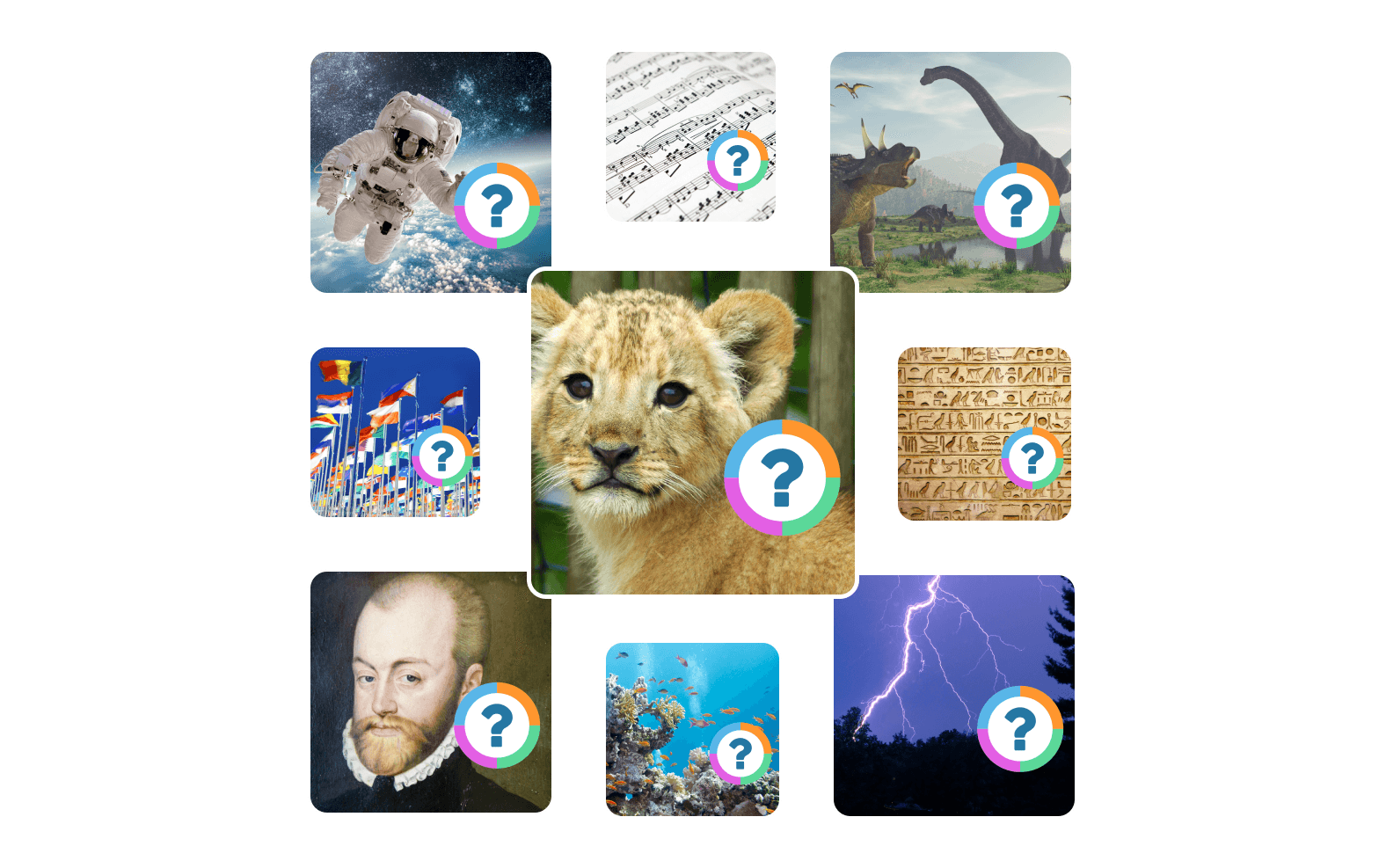 Tip: All quizzes can be customized to your unique needs, so feel free to use them as a starting point.
Integrate Seamlessly 
Because Classroom Quiz is integrated within Gynzy, adding engaging and interactive quizzes into your teaching routine is super easy. 
You'll save time and the hassle of switching back and forth between lessons and other quiz tools!


FAQs
How do students connect?
Students can join a quiz from a web browser or an electronic device. To join using a web browser, simply go to app.gynzy.com. To join from an electronic device, you'll need to download the free Gynzy App to each device:
In both scenarios, students join the quiz either by scanning the QR code or entering the PIN code, displayed on the quiz start screen.
Visit the Help Center for step-by-step information on how to use Gynzy Classroom Quiz.
Does Classroom Quiz cost extra to use?
No, it's included in your Gynzy account!
Is there a point system?
Yes! You're free to choose whether students' scores are updated after each question, or whether the top three performers should be a surprise at the end.
Are student results saved?
Not at the moment. The current version of Classroom Quiz is designed for real-time feedback, and of course, lots of fun and interaction!
About the author Michael Lambarena
Michael is a marketing specialist at Gynzy.