7 Reasons to Use Classroom Schedule Templates
Do you write your daily classroom agenda on the whiteboard each morning? 
While there's nothing like the feeling of a fresh dry-erase marker on a clean board, digital slides come with advantages that are hard to ignore.
1) Save Time During Morning Prep 
It's time to start reclaiming those precious morning minutes!
Maybe it's obvious, but using a digital template for your daily agenda means you don't have to write it out every day before class. The days of taking notes somewhere on paper, only to re-write them later on the board…are officially over!
Instead, try preparing your daily agenda slides in advance while outlining your lessons for the week. This is especially useful if you want to show a separate agenda both in the morning and after lunch.
Once you've saved a couple of templates you're happy with, all that's left to do is edit your slide as needed.
2) Set the Tone for the Day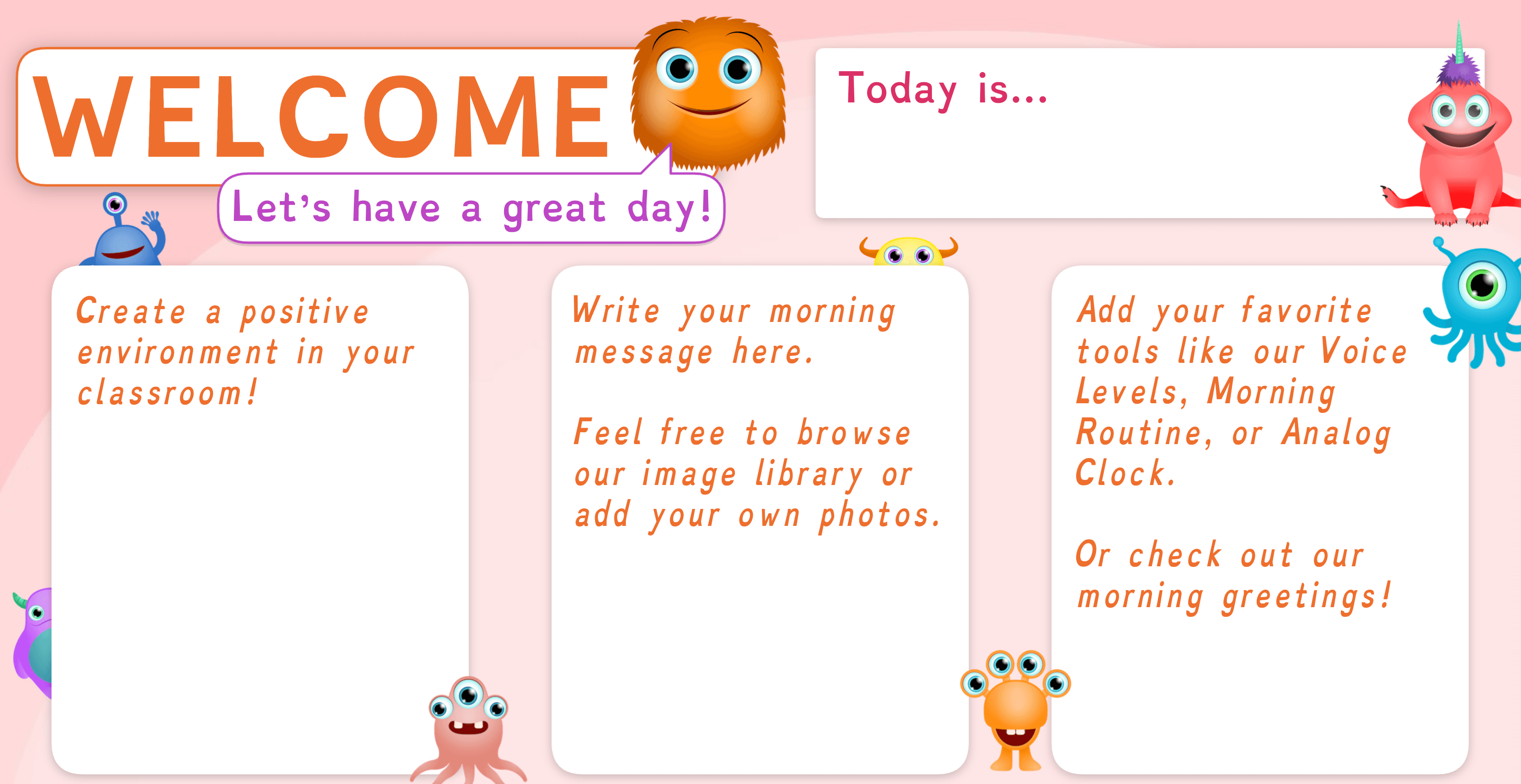 We love using digital templates to create a positive classroom environment. 
Start by establishing clear expectations the moment your students arrive, making it easy for them (and for you!) to stay on track throughout the day.
3) Keep your Classroom Structured and Organized
Another great thing about agenda slides? They're versatile.
Try them for morning meetings, bell work, announcements, homework, objectives, birthdays, reminders, and more.
4) Easy to See for Students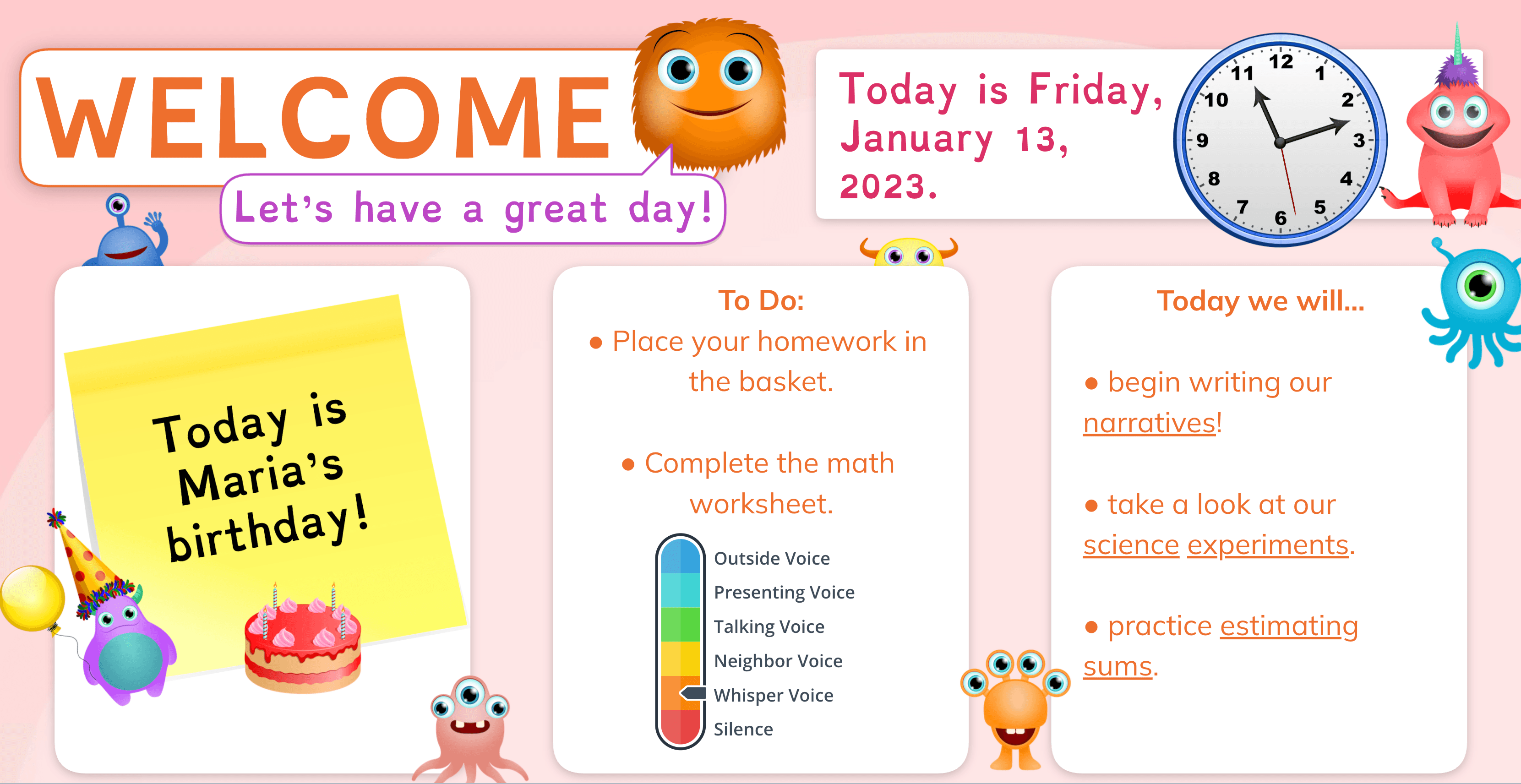 Let's face it. Squeezing bullet points in a distant corner of your whiteboard isn't the best viewing experience—especially for students in the back.
Digital slides make it easy to show the day's agenda on any screen available in the classroom.
And, you'll recover space on your whiteboard since you won't have to work around certain content you can't erase.
5)  Access Tools and Multimedia
With templates from Gynzy, you'll have access to our tools and multimedia library. 
We love it when teachers customize templates with different themes to match the curriculum, too. For example, if your students will be learning about dinosaurs, try making a dinosaur-themed agenda template for that week!
Simple to Edit and Customize
It's super easy to make changes and updates to our templates because they're fully integrated with the Gynzy platform.
This means that in just a few clicks you can add splashes of color, fun graphics, tools like clocks and timers, YouTube videos, and much more.
6) Save Your Templates for Later

When you save your agenda slides throughout the year, you'll have a record of what you've done in the past. 
This serves as a great place to start the next time around. (Work smarter, not harder, right?!)
7) Share with Teachers at your School
One of the benefits of our school licenses is that you get access to shared folders. This means you can share anything you've saved in Gynzy with other teachers at your school! 
Add your agenda slides to your school's shared folder and your colleagues can use them as-is, or as inspiration to create and customize their own templates.
About the author Michael Lambarena
Michael is a marketing specialist at Gynzy.